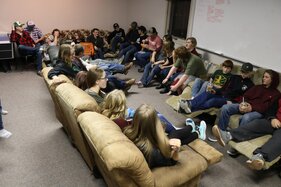 Our goal is to be a place where we can learn, grow, and support each other as followers of Jesus. Not sure if that's your thing? Come check us out anyway! We play games, have food, engage in Bible study, hang out with friends, and occasionally do out trips to places like the high prairie corn maze or little smoky ski hill!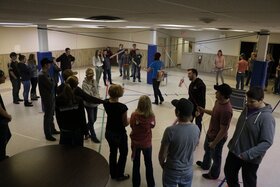 Ages: Grade 7-12
When: Friday 7:30-9:30 PM
Where: Emmanuel Baptist Church
Cost: $10 one time registration fee (+ small cost when we do out-trips)
Questions? Contact Pastor Josh @ joshevans451@gmail.com or 7805524464.
To register for youth group click the link below:
(we use the same system as Sturgeon Lake Bible Camp so if you've attended there use your same login)
https://campscui.active.com/orgs/SturgeonLakeBibleCamp?season=3210842